Moving out-of-state can provide a fresh start and a change of pace that millions of people take on every year. While the thought of a new destination and lifestyle can be exciting, the process of getting there can be stressful and chaotic. To help those of you who are considering an out-of-state move, here are a few steps to make your moving process go smoothly.
Have a Plan
Your moving process will seem less daunting once you sit down and plan out the details. Make sure that you establish how much money you can spend on interstate moving services or equipment, how many days can be set aside for the moving process, what needs to be packed and what needs to be tossed, and whether or not you need to hire professional services or can rely on family and friends to help.
Get Rid of Unnecessary Items
Packing and shipping extra belongings can waste time and money within the moving process. Instead, try sorting your household items into two categories before the packing begins: things that you use consistently for everyday living and things that are nice to have, but don't necessarily get much use. Then, determine how much space you have in your moving vehicles and see what can fit. After making sure that all essential items can fit within your transport vehicles, make a pile of unneeded items that won't fit, which can then be donated, sold, or given away. If you have time, you can hold a yard sale or try to sell your items online.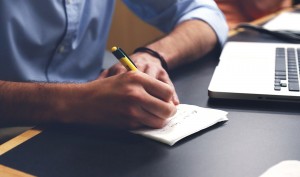 Transfer or Establish Utilities
Be sure to call your existing utility providers about two weeks before your moving date to terminate or transfer them. If you need to establish service in your new state through different utility companies, you can do some online research to find the best service for your needs. Make sure that you also have all utilities connected at your new destination before your arrival date.
Ship Extra Vehicles
If you're moving across the country and have more than one vehicle in the family, you might want to ship one of them instead of driving both to your destination. Keep in mind that it will take at least a week to get a car transported from coast to coast, and if you want the vehicle to get to your new destination ahead of you, you'll have to prepare ahead of time.
Understand Delivery Times
If you're using a professional moving service, your belongings might not arrive on the same day (or even the day after) as the packing and loading process. The company will most likely give you a delivery spread, which is the amount of time it will take to reach your new destination, which can span up to 14 days. Since the delivery spread depends on distance, time of the year, and how many belongings you want to be shipped, make sure you get an accurate estimate on when you can expect your items.