Over the last few years, the city of Portland has quickly become a hotspot for millennials. With its hip, liberal mentality and embrace for all things weird, it's the ideal city to find common cultural tribes and exercise creative muscles. And because Portland is saturated with many different coffee shops, bistros, and music festivals, more and more young people are flocking to the city for a fresh start in a new place. Below are a few neighborhoods that are increasingly popular for millennials and are appealing to those who make a move to Portland.
North Portland
North Portland (also known as "NoPo") is a very popular neighborhood for young people. Touting a giant statue of Paul Bunyan at its entrance, the area embodies a quirky and cool attitude with lively streets. Mississippi Avenue is one of the more trafficked streets that has numerous bars, restaurants, and boutiques that are perfect for a weekend of fun. The neighborhood also has many parks and wildlife trails for walking, jogging, or biking during those beautiful Oregon summer days. Housing in this area is typically pricier than South Portland and includes a mix of modern condos, lofts, and elegant Victorian homes.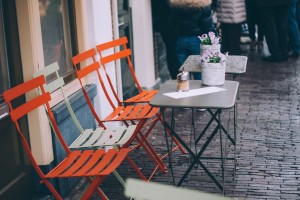 Northeast Portland
Northeast Portland is a large area that's home to the most diverse population in the city. With a broad range of people and income, rent tends to fluctuate a lot in this neighborhood, and many older houses are consistently being renovated, sold, or rented out. There are also fewer new buildings here than in NoPo. Millennials spend most of their days in the Alberta Arts District, which holds art events, seminars, and food festivals. With more artists and an emerging business district, it's a great place to live if you're planning on getting involved in the arts community.
Southeast Portland
Heading south, you'll find Portland's bohemian neighborhood with an 'up and coming' vibe. With an interesting mixture of old hippies, millennials, and blue-collar workers, this area of the city is continually in flux when it comes to rental prices. The most popular area for millennials is the Hawthorne District, where you'll find many vintage stores, dive bars, and happy hours to indulge in. But while Hawthorn is fun for a night out on the town, it can also be the most expensive part of the neighborhood for housing. Luckily for millennials, it also offers new lofts with low rent prices that are located on the village outskirts.
Due to its rapidly changing environment, Portland regularly alternates between a full or vacant housing market, especially in these districts. With its unique young vibe that appeals to millennials all around the United States, more young people are expected to move in and out of the city in the coming years. If you're looking to move to Portland or just looking for a new neighborhood to call home, you won't be disappointed by the array of neighborhoods Portland has to choose from. Thanks to http://www.portlandmovers.net/ for contributing to our knowledge of Portland's best neighborhoods for Millennials. When it comes to finding cheap Portland movers this company has you covered. Portland Movers makes it easy to search for local, licensed moving companies so you can compare rates and save up to 35% off your next move.