If you've been stuck in one place for too long and need a change of scenery, you should consider a move to the state of Oregon. With plenty of metropolitan areas, beautiful surroundings, and abundant job opportunities, it's the perfect place for a fresh start. According to long distance mover, Oregon is the #1 inbound state for relocations in the entire country. If you're still not convinced, here are seven reasons why so many people are moving to Oregon!
1. City Living
Oregon has many exciting cities waiting to be discovered. From the hip streets of Eugene to the eclectic vibes of Portland, this west coast state is sure to have the right kind of scene for you. You're guaranteed to find numerous coffee shops, bookstores, art galleries, and music venues to choose from, and you'll never get bored or restless with the diverse city life.
2. Career Opportunities
Starting a new career in Oregon is easy thanks to the state's economic health. With major companies such as Nike and Organically Grown Company that are headquartered in Oregon, there are many great job opportunities. Plus abundant careers in medicine, agriculture, and business, make it a great place to find opportunity and advancement in the workplace.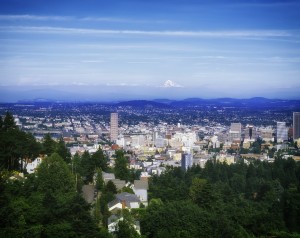 3. Natural Scenery
If you crave adventure in the great outdoors, the Pacific Northwest is the place for you! Oregon is full of beautiful mountains, stunning beaches, and pristine hiking trails that nature enthusiasts love. With popular attractions such as the Mount Hood summit and Astoria beach, there's natural scenery to be found everywhere that you look in Oregon. With plenty of hiking, biking, and kayaking activities, it's a fun state to live in.
4. Foodie Culture
With many fusion food trucks, organic cafes, and new restaurants, Oregon attracts foodies from all around the United States. The city of Portland was even rated number one on the "Top Best Food Cities In America." And with fresh farmers markets and international food carts that are open almost all year round, you can expect to enjoy tasty cuisine on a consistent basis.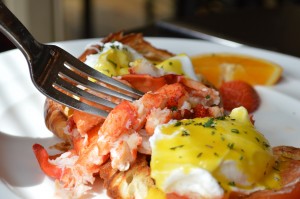 5. Mild Weather
The weather in Oregon is pretty well-balanced and is perfect for those who hate sweltering heat waves and freezing cold winters. The average high temperature for the state is around 64-degrees while the average low is 42. These temperatures create a year-round average climate of 53-degrees, which is not bad at all! You might need to wear a jacket on a few chilly days, but you won't be sweating or shivering too often in Oregon.
6. Higher Education
If you're looking to enroll in college or graduate school, consider moving to Oregon. With plenty of prestigious colleges such as the University of Oregon and the Oregon State University, it's the ideal place to further your education. You'll enjoy learning amongst a diverse student population and excellent academic programs.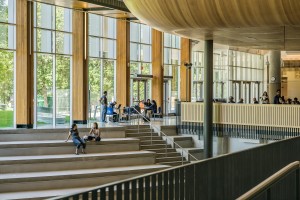 7. Craft Beer
Okay, we admit this isn't the most crucial reason to move to Oregon. But if there's one thing that this state is good at (and there are plenty!), it's brewing quality craft beers. There are over 250 breweries in the state, with the most being located in the city of Portland, with many different tastes and methods to be sampled. Plus, the craft beer is overwhelmingly popular with both locals and tourists alike, which is a sure sign that Oregon is doing something right in their brewing process!